Sunday Morning Pictures. =)
eve of CNY.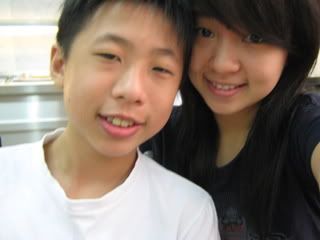 At mamak before church. :)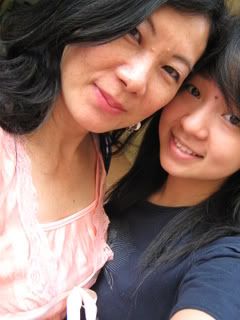 mummy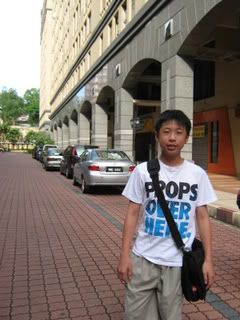 SIBKL

First Day Of CNY

. =)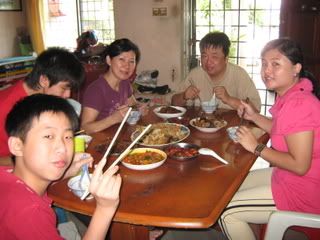 Awesome vegetarian Dishes!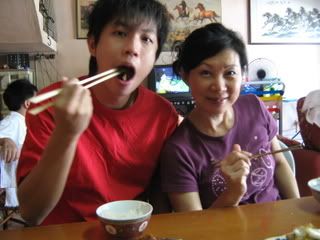 =.=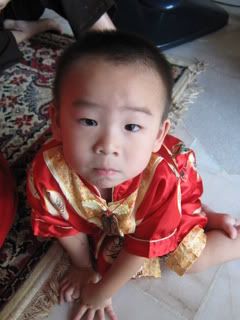 My innocently cute cousin brother. =)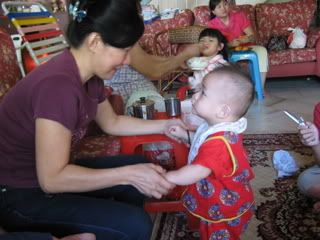 And this is the younger cute and innocent cousin brother of mine. =D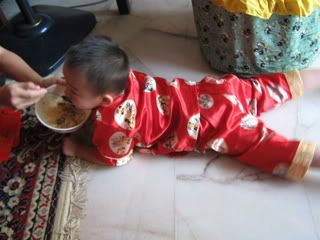 Aw. =P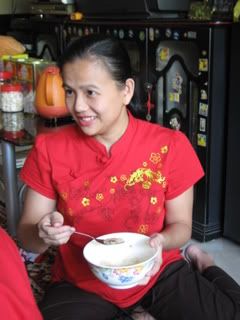 Their mummy, my aunty. ;D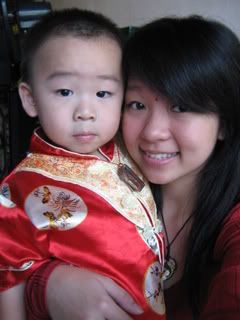 i actually camwho with him weih! and i didn't need to ask him to pose! he is a Chunted natural poser i tell u! =P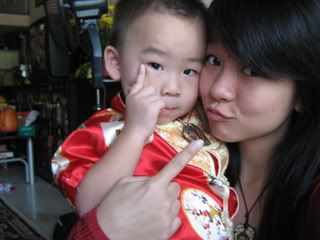 take 1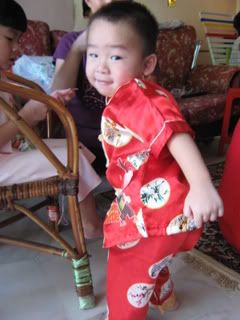 take 2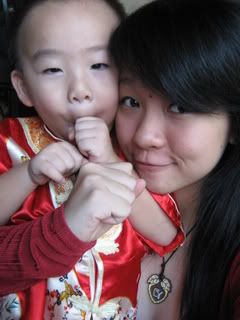 take 3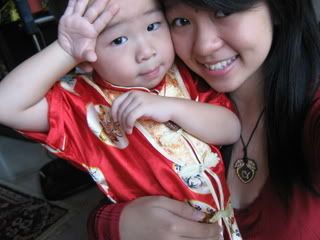 take 4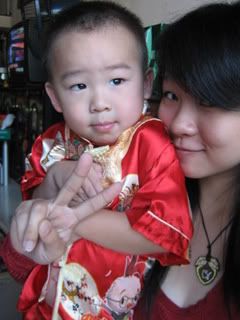 take 5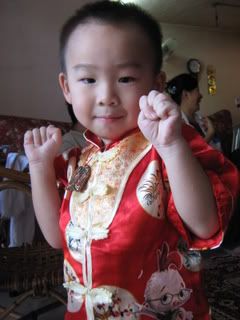 take 6!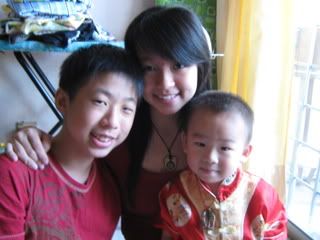 Aw. =)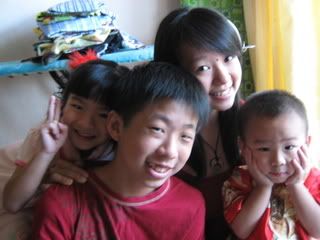 SEE! He act cuteeee!!!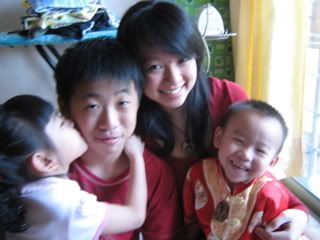 haha awww.. =P sweeet.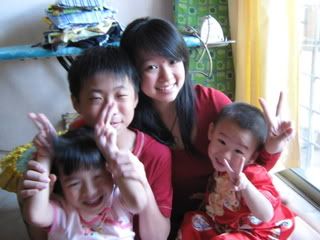 Cousins and brother. =)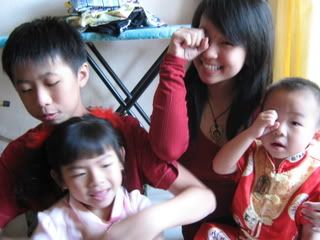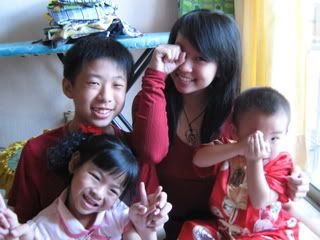 I learnt tht pose from him. =)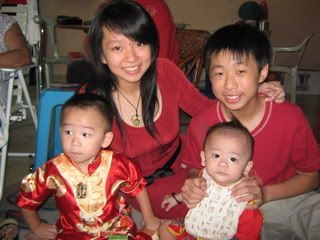 Cuties. =) their brothers. one is 2 years + another is 1 years old.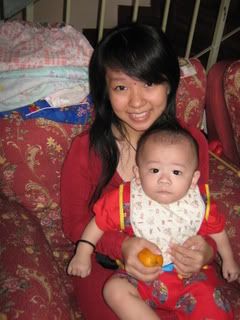 Baby Qalvin Yap Kar Joon. =)



Baby Yap Kar Kit! awww i like this picture! =P he's just such a lovable baby =)



LOL. cute or wht?!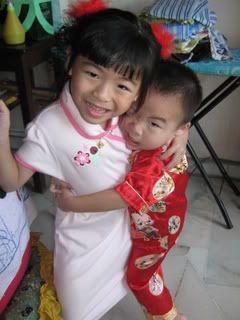 x)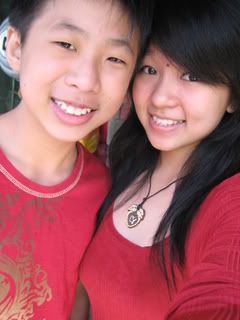 B and moi. =D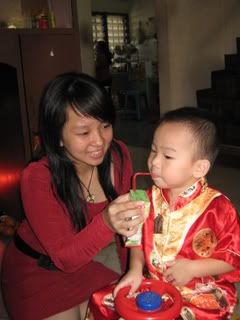 Aw. see i manja him. =)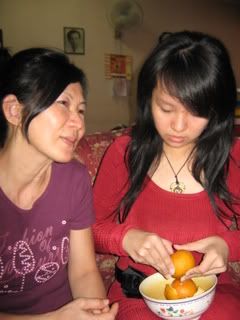 I manja her also. x)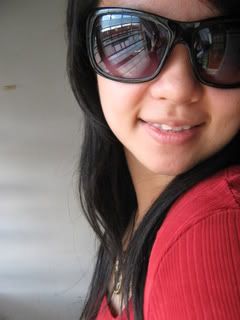 its been a while since i played with my shades. =P


Z end of Day One. =)

Watched INK HEART at night. Nt bad. =) nice.
i rate 7/10. ;)



Day 2 of CNY

.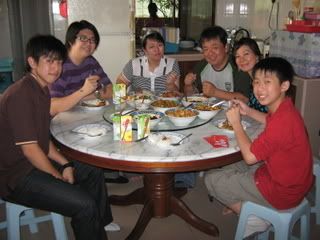 Went to Aunt Maria's hse (aunty) in SS3.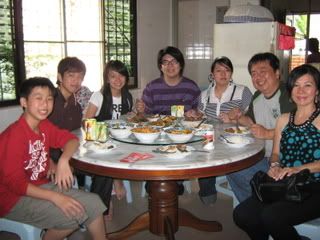 Lunch anyone? =P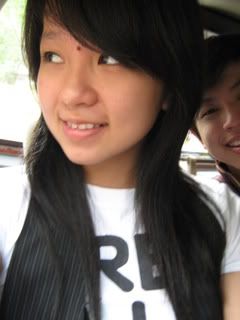 Benson stole my limelight. Pfft.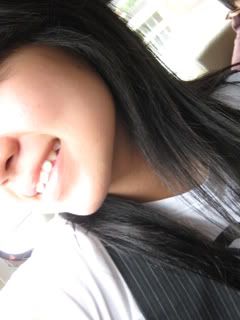 SOLO. =P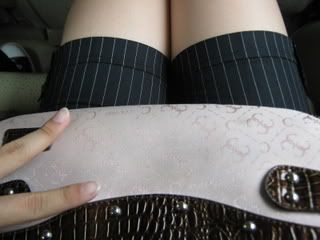 B l a c k. =D

at night, went CC with Brothers and Sister. Played Left 4 Dead yo! =P whee~! when we first went in..the CC dude was like..
"Playing L4D? Girls wor?"
Me: Yeah.. Girls cant play meh?
"No la, last time got 4 girls play L4D and screamt like mad."
Me: LoL... ?

After playing when we were abt to leave..the dude..
"Waa.. this is the first time i see girls play L4D nvr scream one."
Me: LOL!

Anyways the CC session was fun larh. =) i had fun. hehehe. L4D is seriously a fun game to play. especially VS with friends or ppl u noe. wooot~! my current fav game. ;)



3rd Day

.
went to my dad's 5th Uncle's hse in Sri Petaling.
stayed in tht area before shiftng to JB last time. =P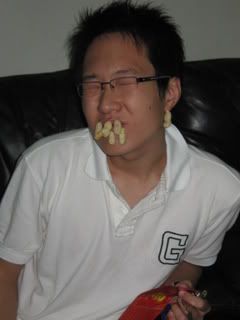 Liang. =.= Peanuts?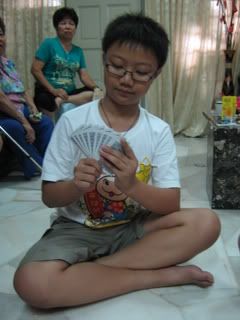 Wai King. cousin. =)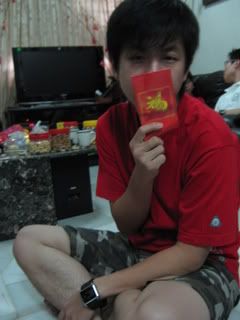 Brother. Smelling z monaaaaay. =P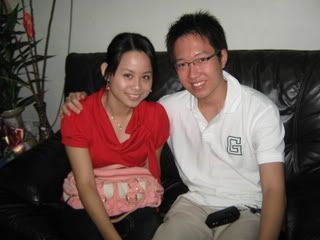 Cousin and his GF, Joyce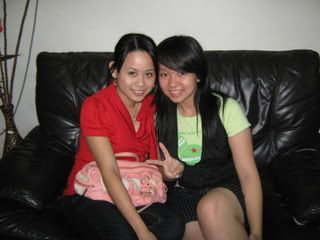 Joyce and Me. =)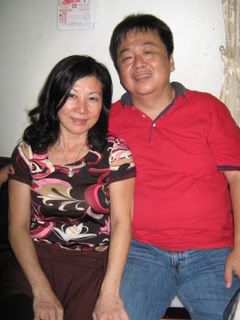 Mummy and daddy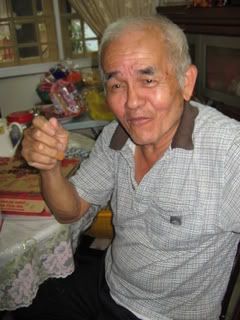 My 5th Grand Uncle?

Went to Timesquare after tht.. and rushed to MGF at menjalara for :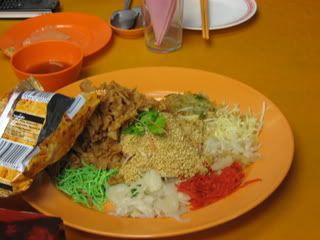 Lou Sang! =)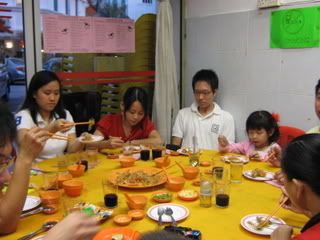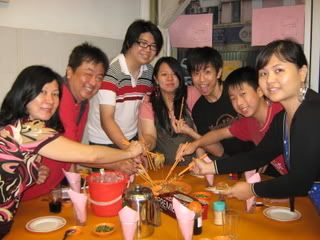 Was taking pictures. din lou. lol..
Was eating and all.. and suddenly saw a familliar face walk in.
Guess Who? =P
I saw PUA. hahahaa.. both of us were equally shock to see each other. ;)



4th Day of CNY

.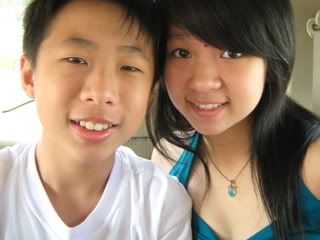 Dad woke me up at 9am and said "Eh, DIM SUM" LOL.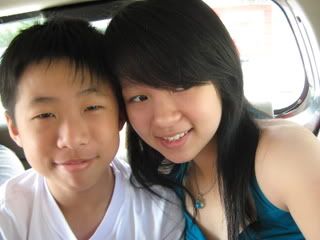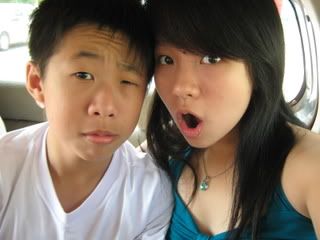 he was supposed to act merajuk with me. =.= ffk-ed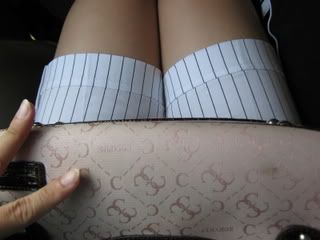 w h i t e. =D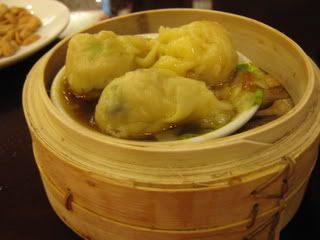 So yes, we went to TAI THONG for DIM SUM as breakfast. =D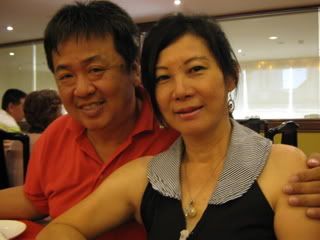 Lovelay couple.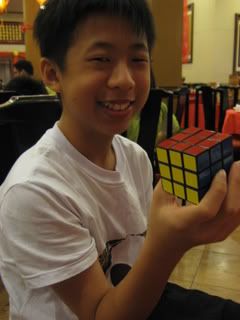 B is like.. a Rubiks cube freak at the momment. =P he can solve the thing in 2 mins plus?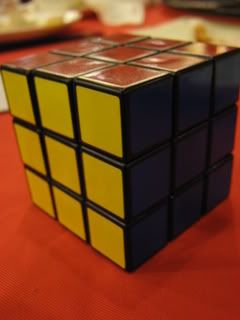 and when i see it so nice and neat.. i just have ta mess it all up again.. hehe.. =P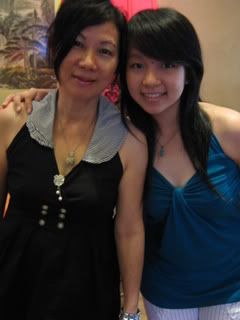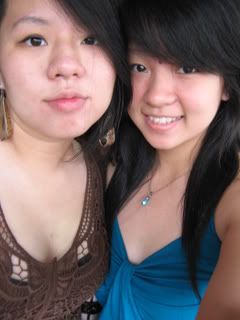 Grandma Belanja-ed. =D the bill wasnt really friendly. hehs.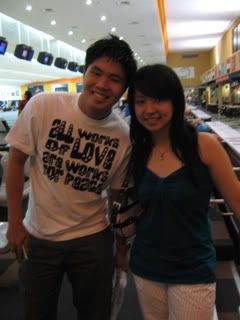 Went to OU after tht to meet up with Bryan and he was friggin late. Pffft.
Makan-ed with his mum and his mum's friend and my parents .. then we ciao-ed for movie. =D on the way there.. i bumped into Isabelle. i've nt seen her since last year? hehs. looong. Bryan terpaksa watch Bride Wars with me and B. heh.. kesian weih. we wanted to watch underworld edy after much discussion. but B under 18. =.= i am too. but i can fake it. ;) so yeah, Bryan belanjaed us movie and popcorn. awwww... =) with his ang pao money summore.. =/ we wanted to treat him to pop corn but he kept fighting wit me to give money to the cashier.. Rawr. thx larh yea. =) so we belanjaed two games of Snooker. =D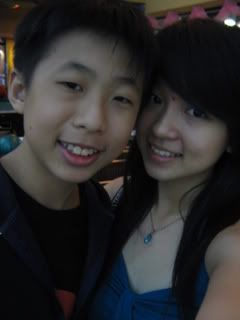 After Z movie.. we played another round of Snooker. =D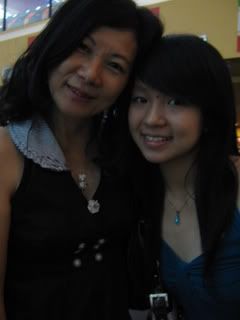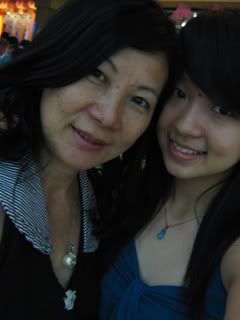 And then we met up with my parents and found out tht Bryan's mum and the friend flew to Timesquare. LOL! poor bryan had to wait for his mum to come till 7.30pm and wasted 8 bucks on the cc there in ou. =.=..........and only played for half an hour. LOL....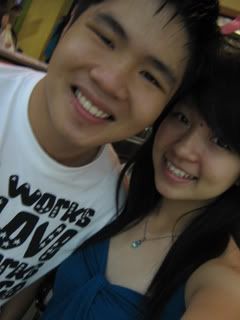 I had fun none-the-less. =D thx alot bryan! =)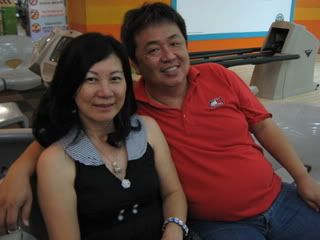 When we were on the way to our car.. I ter-bumped into Boo Chong,Kien Yee,Hui Wen,Kah Jin,Xin Wei and Ah ping. lolxxx.. OU is like the place to bump into alot of people ey. =P Boo's hair tiba tiba turn Gold d.. omg. xD i tot i saw wrong. haha end up, it really is boo! x) i regconize his t-shirt first. hahaha. So yeah. i had a great day really. =)
5th Day of CNY abt to come. =D later. hehe. Going visiting with friends. wheee~!
sleep time! =P if nt i GG. hehe.
2.36 am.