Waaaaaaaa.....~!!! today is the last day of July already!
Time IS flyin~~! School has been alright..
Got back my results for my 2nd monthly test..
So far so good! =) except for addmaths.. =.= T_T
Blerh. i needa really buck up on that.. and physics!

Anyways, i took some pictures! Today's pictures,
Are pictures staring some of my kawan baiks in class! =D
Hahaa.. took this pics before going to the physics lab..
Well.. wanted to take more picture with certain ppl..
But they went down edy.. so fast.. =.=
SO YESH! they were the remainings.. =P xD
I make them sound like left overs.. HAHA..

Lyn Yie and Dick Shen! =D (D's the head prefect)


Tadaaa~!! THIS is Mr Chi wing! aka Patrick! hahaha.. =D he's like a SUPER SMART dude kay! Always on top of the class.. =)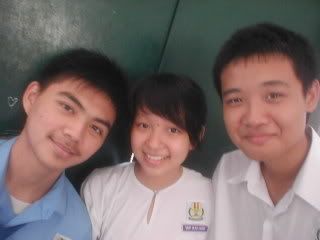 Whee~!! YAP famiweee!! hahas.. =)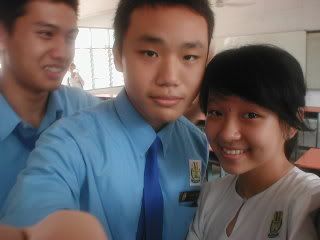 Caleb!! He's the Head Discipline in my school =) (for prefects)
Manchester United fan also. wahaha.. Kaki bola sepak. x)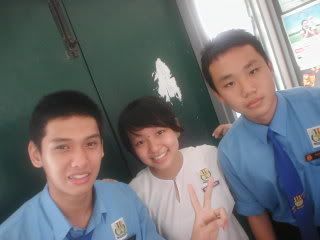 Lyn Yie-Me-Caleb!
LOL.. I dunno why.. but alot of girls especially the younger ones are crazy over lyn yie.. =.= He like have his own fan club in school.. =.= LOL one day during physics.. we were all sitting in one group.. suddenly we hear some girls shouting "Lyn Yie so cuteee!" xD *cough*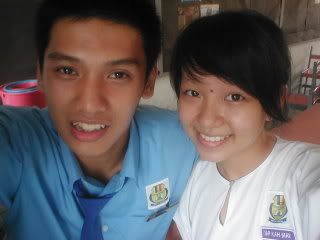 Lyn Yie =)
I Shall post up more pictures when i get the chance to! =D
Especially pictures with the rest of my Kawan Baiks in class.. =D
GIRLS! yeah.. i'll catch them next time..haha..
What la.. they see camera only all run away.. =.=
Nvm nvm.. i shall find a way.. =P

And the news about Msia against Chelsea in the STAR news paper is just so.. =.= memalukan.. i mean.. they caught a picture of dunno wats his name tugging on one of the chelsea member's pants? Zzz.. but 2-0? thats all? Haha.. not bad larh afterall..

BTW! Chelsea succccccckssssssss! So lan c.. =.=
"Asians arent good enough" for them.. so they say..
Hmmph! LCLY! ahh yes.. thats also one reason why
I support MU! =DD GO MU!! Wohoooooo~! xD

PC FAIR COMING~~!!
Wheeeeeee~! i've been saving up and waiting for this day!
I'm finally gonna get myself a new digital camera!
yaaaaaaay~! CANON A470! The price is reasonable..
Compared to the other cameras.. Its functions..
satisfy my needs and i just love it. =P hehe...
Saw it during the first PC fair this year.. but didn't get it..
Coz din wanna rush into making a decision..
But now! after further research! i'm sure i wanna get it. =D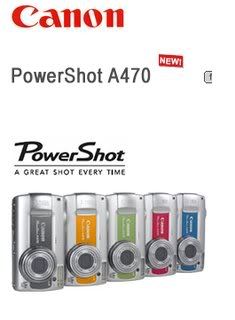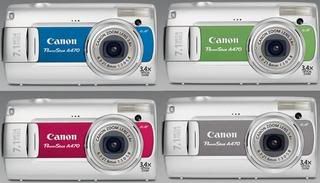 Hmm.. Which colour should i get? Definitely not the red nor orange.. =P Blue? Green? Silver? Give some feedbacks ya! TQ! =DD
And if i have enough.. i really needa get another pendrive and hopefully a 1GB memory card for my Hp. =P we'll c! hahas. till next time!
Byeee! =))