I have always liked making a wish list ever since i was a kid.
It gives me something to work towards. Goals.. Aims..Things i wanna save up for.
In my family, we grew up by this way of teaching, "If you want something, you save up for it." I wasn't born with a silver spoon in my mouth. Whatever i wanted, i had to work for it. I had to save up for it. Even if it took me years to do so.
But i'm glad that i have been brought up in such a way. I didn't really appreciate this teaching last time though. In fact, at times, i was pretty upset about it. I thought.. "Why can't my parents buy me things like how my friend's parents would buy them things? Why must I save up for it when it is so easy for them to buy it for me rather than me,having to save for a year or more? " All these kind of questions constantly popped into my head as i grew up. I often compared my family with other families. My parents with others. My friend's lifestyle with mine. But that didn't stop me from working hard for the things that i wanted.
I remember buying my first bicycle when i was 9yrs old.. it was about rm300 if i remember correctly. It took me YEARS! to save up for that bicycle. I guess this was just one of the ways my parents used to teach me that money dont come easy. It worked. I saved hard for it. I only got rm1.50 to school everyday. Sometimes, just rm1 for school. Getting rm2 for school was a luxury. It only happened on one of those rare days. And so, u can imagine how long it took me to save rm300. But when i finally bought it, that feeling you get? Indescribable. That pride you get when you get something out of your own efforts and hard work. The fact that You bought it with your OWN money and that it is YOURS. No one has a say as to how you use it and as to whom you should share it with. It is yours and yours alone.
And ever since that first bicycle, after feeling whatever i felt when i finally saved up enough to get what i wanted, this became my motivation to continue and to keep up this good habit. I remember saving up to buy my own Radio with a CD player. I loved music as a kid. LOVED. Not forgetting the fact that i started loving dance ever since i was 10. I still have tht radio that i bought and i use it still, up till now. =) Then there was my own carrom board..which i still keep till now. :P i take care of my stuffs! Because i have to save up for them. And my first handphone at the age of 11 ! HAHA. I rmb when i first got it. i was SO PROUD OF MYSELF! know why? because i was the FIRST among my 4 siblings to buy my own handphone! I was sooo happy! and many many other stuffs up till now. =) even this laptop that i'm using to blog. Bought it with my own hard earned money. =')
And most recently, my own car. =))))))))) Yet again! The first to buy my own car among my 4 sibs! And i'm the 3rd child! mwahahahaha~! So happy and proud of myself! I've been saving ever since highschool! I had a goal, to buy my own car the minute i get my driving license. delay sikit. But still.. =D So yeah.. it has been my thing to constantly have wish lists as i grew up.. =) It motivates me to continue to work for smth and to work towards smth. So here is a wish list that has been on my blog for a very long time! few years! and this is the outcome!
Some, i bought by myself/ achieved by myself, some wishes, answered by a few people.. =) Yes, i am very blessed. =)
--------------------------------------------------------------------------
▪Grow Stronger in My walk With God
▪Laptop.!
▪Forever 21's Navy Blue Varsity Jacket
(Didn't get this 1, but a btr one from UK! :D was a gift!)
▪
A Car :D
▪RED hiphop pants
▪A Video Cam / DSLR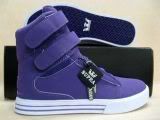 ▪
This kinda dance shoe!
▪Nice shades with UV protection. Those REAL shades. xD
▪I wan a Pet Hamster!! =)
( No longer want a hamster. I hv a toy poodle now! :)!! )
▪Play Paintball
▪
Go further in dancing. More competitions.
▪
Find a good crew. =)that'll go far TOGETHER. *famiwee*
▪
learn popping,locking,breaking,reggae
▪
Get serious in Lyrical Hip Hop & LA Hip Hop
▪Lose Weight!
(Hmm..ada la.. but not satisfied yet! )
▪Nice abs. =P
( Totally not there yet. HAHA.)
▪
Trip with Friends
▪Save more Money. =P
( Saved and Spent. Broke again. )
▪
A CANON IXUS Camera!!
▪
Ipod nano chromatic- PURPLE!
▪
Vest
▪
Go for David Archuleta's Showcase!
▪
Join AFC outreaches!
▪
Good Results in SPM!
▪
Get My Driving License!
▪
Go rock Climbing
▪
Cute Piggy Bank!
▪
Holiday Trip with Family
▪
Lovelay Tube Dresses!
▪
Eye Liner.
▪
More Nicesh Outing Shorts.
▪
Nicesh Shades! :)
▪
Red Highlights after SPM?
▪
New HairStyle After SPM
▪
See The All American Rejects in KL!
▪
Go for New Year Eve's Countdown with friends!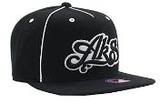 •
These kinda caps
! =D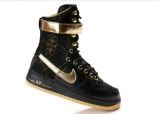 •
This Shoe! =D
•
Those Nice BagPacks. =)
▪
NOKIA E63 RED =D
▪
Stainless Steel Plain Ring! =)
▪
Go Sunway Lagoon!
▪
Try Foot Fish Spa~!
--------------------------------------------------------------------------------
Haha, so, after all these years, Only 3 wishes yet to be answered.
Either a Video Cam or a DSLR.. still not sure yet.
Lose weight and get nice abs. HMMMMM.. hahahahahaha...
Looking back at this list, i cannot help but feel really blessed that almost every wish on that list have been answered!
Though some got stolen along the years coz i got robbed twice..
The wishes were still answered. =) And i cannot be more thankful.
it's not really about how i got the things i wanted. Whether by myself or by the blessings of others. But from the way i look at it, I still got it in the end and i still see it as a blessing even if i had to work hard for it. =)
So now, JENG JENG JENG~! Here comes Z New wish list! :D
*Amanda Hocking's "Torn"
*Amanda Hocking's "Ascend"
*A thick journal. (Just got it as an early Birthday present! :D!! )
*Turqoise hoodie in Giordano
*FM Modulator
*A Big treasure chest kinda box to put all me memories. :)
( I am very sentimental. I still hv all my childhood stuffs with me! =P )
*A trip to Europe!
*To graduate with a First Class in my Law Degree! MINIMUM, Second Upper.
(Hence, no need to pay back PTPTN! :D )
*A Trip to Sarawak.
*To win a dance competition.
*To visit Perth again!
*A trip to the USA!
*To see an Aurora with my very own eyes.
*To climb mount Kota Kinabalu!
*Go for either Bruno Mars/James Morrison/Michael Buble/Adele's concert!
*Get my Own Bass Guitar.
* A Mandolin.
*Fluffy/Volumy hair. = get curls.
*A DSLR/ Video Cam.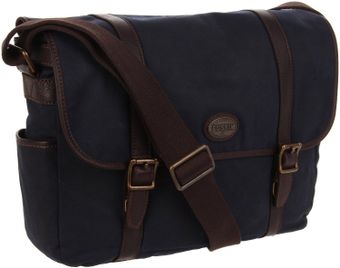 *A bag like this!
The other day, I was in GAP in The Gardens Mall.. waiting for my friend's jeans to be altered..and all of a sudden, this navy blue messenger kinda sling bag caught my eye.. It was so pretty! Navy blue plus the brown straps made it look slightly vintage-ish. I think. But it was so pretty! Ahh. i should never walk into shops like that. This exact same thing happened when i walked into Forever 21 the other time. haha. The navy blue varsity jacket caught my eye and it was love at first sight! same thing with this bag! ahhhhhhhhh.. Fell in love with it but its price is ridiculous! I would never pay so much for a bag.. Like i said, wasn't born with a silver spoon in my mouth. =) I'd either try to find something similar that is going at a cheaper price. Sure can find one. Somewhere somehow. =P Thats how i roll. :D
So yes, This is Z New Wish List!
Only time will tell how this wish list will turn out after a few years! =)
AND OH MY ME! IT'S OCTOBER ALREADY! :D!!
How time flies! =) Yay yay yayyyyy! One of my favourite months of the year! =D!
Why?
Nyahahahahahahaa. You'll see why. IF..you dont already know. :P
xoxo.!